Personal Locator Beacon – $8.00 per day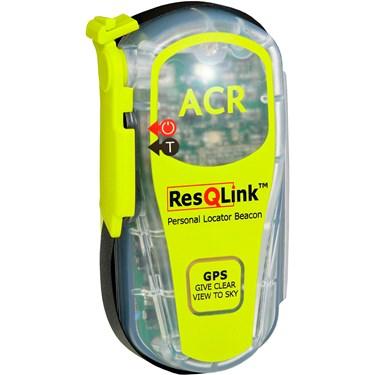 It may be small, but it's tough. The ResQLink™ PLB Personal Locator Beacon (PLB) is a GPS-enabled rescue beacon that's suited for outdoor adventures. Should you run into an unexpected situation, the ResQLink PLB will relay your location to a network of search and rescue satellites.
Even in extreme conditions and situations, the ResQLink™ activates easily. Just deploy the antenna and press the ON button. With its powerful 66-channel GPS, the ResQLink™ guides rescuers to within 100 meters or less of your position.
All pre-ordered items will be available for collection from our driver on the morning of your transport with us from Launceston to Cradle Mountain. Our driver will happily demonstrate your hired items for you and explain their correct use.

When booking your PLB with Overland Track Transport, you will be required to enter TWO emergency contact with Name and contact phone number at the time of booking (in the payment screen). By booking your PLB with Overland Track Transport you will also agree to the Terms and Conditions below regarding use and returning the PLB.
Weight: 130g
Size: 9.9cm
* Prices are for per day of your Overland Track Adventure
* Hire gear items are not available for walkers not travelling from Launceston to Cradle Mountain with Overland Track Transport.
TERMS AND CONDITONS FOR PLB's

All PLB's hired from Overland Track Transport must be returned on the nominated date at Lake St Clair between 2:00pm and 2:30pm to our Overland Track Transport bus waiting in the car park at Lake St Clair. These can not be left at the Lake St Clair Visitor Centre or Cafe.
• If for any reason the responsible person who has hired the items is not able to return the PLB on the nominated date, a replacement price charge will be processed on the supplied credit card.
• Any damages (beyond reasonable wear and tear) will be photographed and emailed to the responsible person in conjunction with a full replacement price charged to the supplied credit card.
• If the PLB is activated then Overland Track Transport will be notified by the Emergency Services to confirm that the activation is genuine. Overland Track Transport will presume all activations are genuine and will be treated as a life threatening emergency.
• Overland Track Transport will notify the emergency contact persons listed on this document and alert them that the PLB carried by yourself has been activated and they will be given the contact details of the State Emergency Services for all further communication.
• If the PLB is activated for any reason other than a life threatening emergency and the State Emergency Service invoice for all costs involved, the responsible person on this document will be responsible for all monies owing.
• If the PLB is not returned to Overland Track Transport by the agreed date, a full replacement fee will be charged to the supplied credit card.