Launceston to Lake St Clair 10:30am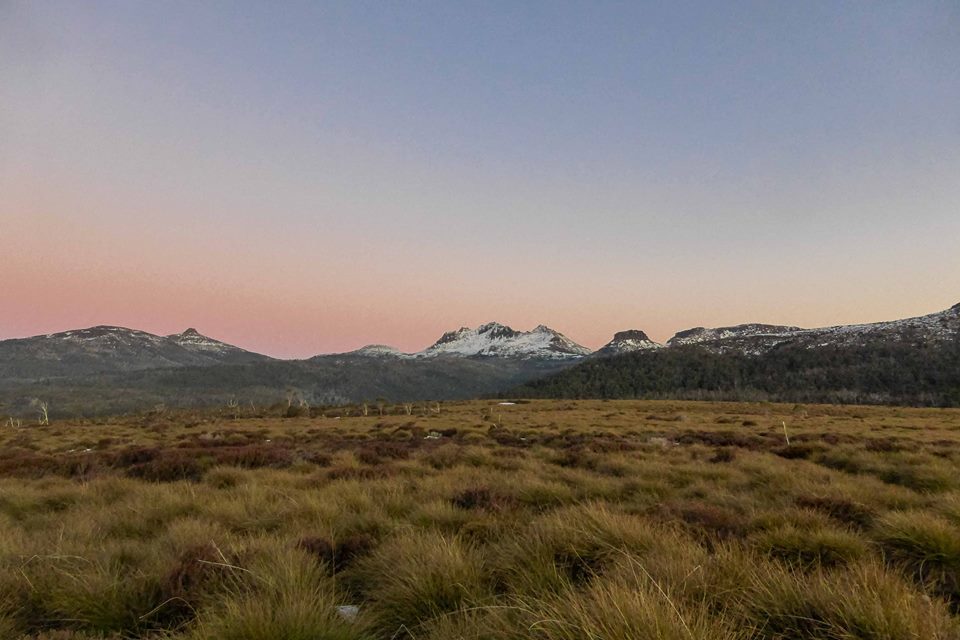 Explore Lake St Clair and Pine Valley
Launceston to Lake St Clair
$77.50 per person
(No minimum numbers)
This transport is for walkers NOT doing the Overland Track but wanting to spend multiple days at Lake St Clair including Pine Valley.

Covid-19 restrictions
With current Covid-19 restrictions in place for the Overland Track (limiting daily numbers to 24 departures) , Overland Track Transport has reduced services from Launceston to Lake St Clair, running on Mondays, Tuesdays, Thursdays, Fridays and Saturdays.
Transport from Lake St Clair back to Launceston (7 days a week) or to Hobart (5 days a week) at 2:30pm can also be booked on our bus tickets page.
– Launceston CBD accommodation pick-ups. Our pick-ups begin from 10:00am and as we quite often have multiple pick-up locations each morning, we limit our pick-up locations to the CBD of Launceston only. If you are staying outside of the CBD please contact with us to discuss your closest pick-up location.
With Airbnb accommodation we will of course do our best to pick you up at your accommodation but if there is not a safe pick-up zone for our bus and trailer, we will need to pick you up at the closest safe location. If you are unsure if your accommodation is within the CBD pick-up zone, please feel free to email us to confirm.
– Launceston Airport pick-ups. Our pick-ups from the Launceston airport are at 10:30am. We recommend only flights arriving prior to 9:45am are suitable for this connection.

Due to this service being connected to other services we offer, we are not able to wait for delayed flights if arriving later than 10:00am. Tickets can be transferred to the following available departure.
– Free Luggage Storage. Our service includes FREE luggage storage and delivery (1 item per person) to Lake St Clair on the day we pick you up for passengers with return bookings, this includes from Lake St Clair to Launceston or Lake St Clair to Hobart with us. Additional items are charged at $20.00 per item. Luggage storage and delivery to Lake St Clair for one-way passengers is also available ($40 per item).
Do you have a group booking of 7-13 passengers? Simply select the number of passengers in your booking and your group discount will be applied for parties of 7-13. Discounts apply for groups of 7-13 with one booking, one payment being made for the group and one drop off location in Hobart. If you have more than 13 in your group, please contact us here.

Are you planning on catching the ferry across Lake St Clair at the end of your adventure? If you do prefer to catch the ferry, we recommend booking early to avoid disappointment. Please book directly at Lake St Clair Ferry or on (03) 6289 1137.
This service operates from the 1st October to the 30th April excluding Wednesdays, Sundays and Christmas Day.
We look forward to having you on board – Sean and Andrew, owners of Overland Track Transport