Launceston to Cradle Mountain 11:30am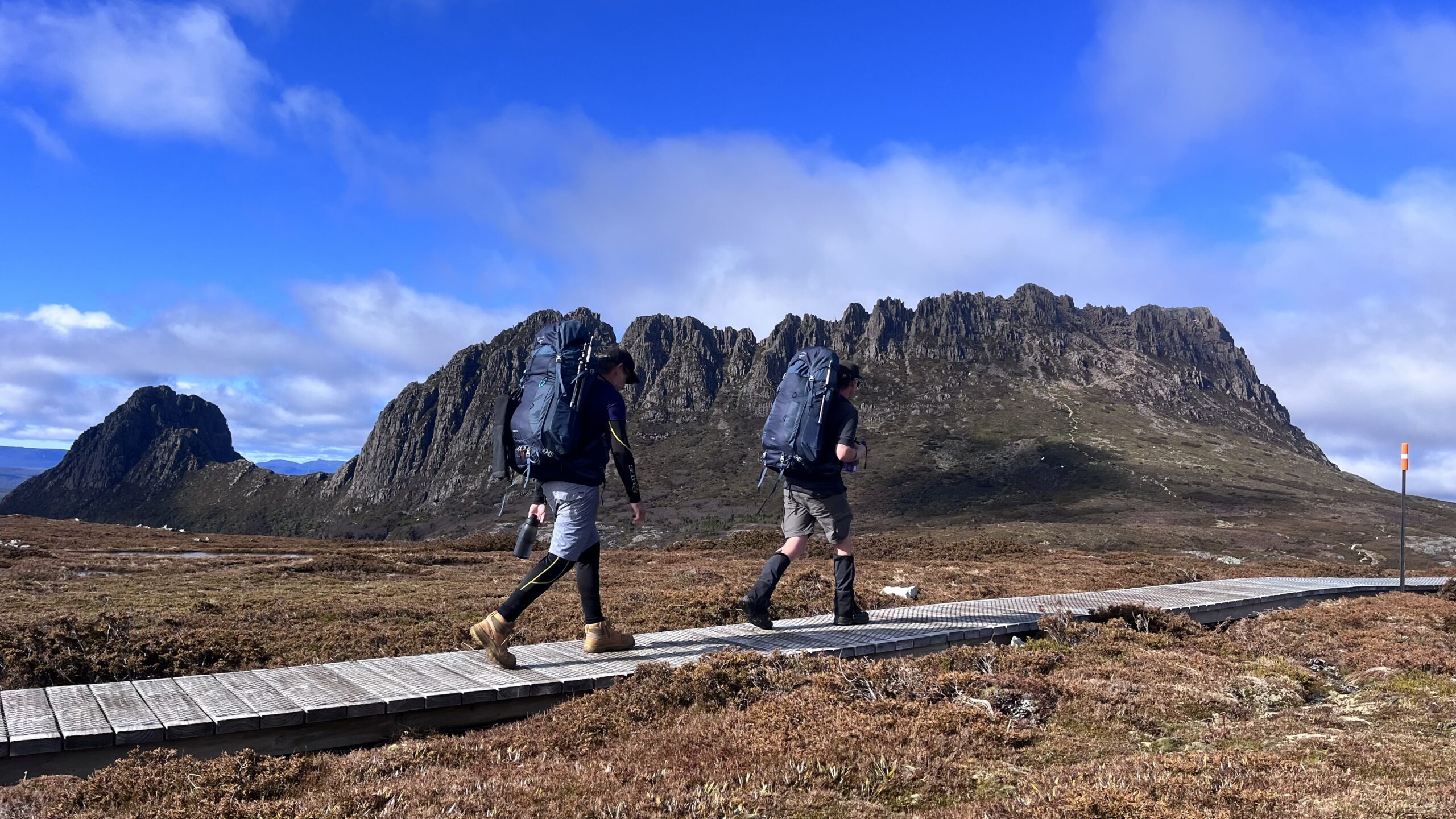 THE ADVENTURE BEGINS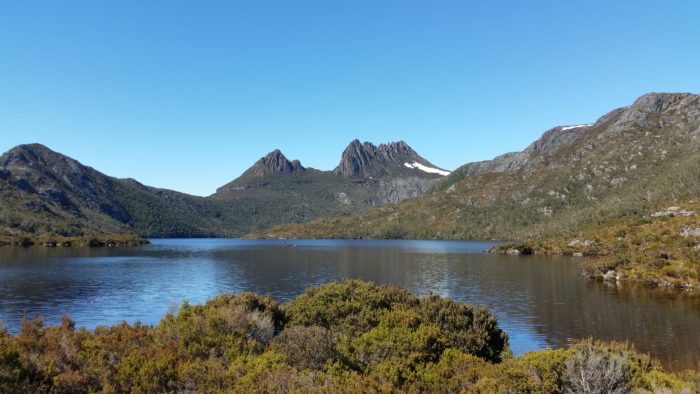 (No minimum numbers required)
Launceston to Cradle Mountain 11:30am
6 days a week Mondays – Saturdays
Check-in for Overland Track the day before starting. With arrival at the Cradle Mountain Visitor Centre at approx. 2:30pm, we arrive in time for you to do all of your paperwork and check-ins for the following day. This saves you having to go to the Visitor Centre the following morning and allowing you to catch the first bus to Ronny Creek giving you the earliest possible start on the track.
– Launceston Airport and CBD accommodation pick-ups. Our pick-ups begin from 11:15am and as we quite often have several pick-up locations, we limit our pick-up locations to the CBD of Launceston only. If you are staying outside of the CBD please contact with us to discuss your closest pick-up location. Launceston airport pick-ups are at 12:00pm.

With Airbnb accommodation we will of course do our best to pick you up at your accommodation but if there is not a safe pick-up zone for our bus and trailer, we will need to pick you up at the closest safe location. If you are unsure if your accommodation is within the CBD pick-up zone, please feel free to email us to confirm.
– Free Luggage Storage. Our service includes FREE luggage storage and delivery (1 item per person) to Lake St Clair on the day we pick you up for passengers with return bookings, this includes from Lake St Clair to Launceston or Lake St Clair to Hobart with us. Additional items are charged at $20.00 per item. Luggage storage and delivery to Lake St Clair for one-way passengers is also available ($40 per item).
With fully accredited drivers who have all completed the Overland Track in all seasons, our goal is to have you on the track early the following day, fully prepared, feeling confident and ready for your adventure.
Our pick ups from Launceston central accommodation begin at 11:15am so we can depart Launceston by 12:00pm (any airport pick-ups will also be done at 12:00pm). With only one stop on the way in Sheffield (the town of murals) at the foothills of majestic Mount Roland, where there is a toilet stop, small supermarket for any last minute supplies and a café stop with the best coffee this side of Lygon St.
We then make our way to Cradle Mountain as we climb our way onto the plateau and arrive at the Cradle Mountain Visitor Centre at approx. 2:30pm, ready for the scheduled afternoon 3:00pm check-in to receive all of your passes for the following day. Here we can weigh your pack for you, help with pack fittings to ensure your pack is sitting properly, do gear checks, demonstrations and provide our expert advice.
Our buses are fully stocked with both items for sale and hire including, fuel, maps, hand sanitizer, WonderWool blister prevention, ear plugs (for the noisy huts) and many other items. All items are also available for pre-booking from our shop here and we will have these available for your collection when we pick you up from your accommodation. *remember you are not able to fly with fuel canisters or liquid so pre-booking these with us is the easiest option.
As we also run regular services from Lake St Clair to Launceston and Lake St Clair to Hobart, where we receive daily updates from other walkers who have just completed the Overland Track. We get to pass this information on to you, on the morning of your walk. This includes track conditions, side trips, hut conditions, secret spots and highlights from other walkers.
To book your 11:30am Launceston to Cradle Mountain transport with us on our live booking calendar, simply select your number of passengers, departure date, and your Launceston accommodation pick up point. You can also add your Lake St Clair to Launceston or Hobart return transport, any hire gear or products you wish to purchase from our website and then simply make payment for your booking. You will receive a confirmation email with all of your booking details.
Our drivers have completed the Overland Track many times, so let us share our knowledge, experience and love of the National Park with you to maximize your Overland Track adventure.
Do you have a group booking of 7 or more? Simply select the number of passengers in your booking and your group discount will be applied for parties of 7 or more. Discounts apply for groups of 7 or more with one booking, one payment being made for the group and one pick-up location in Launceston.

This service operates from the 1st November to the 30th April excluding Sundays and Public Holidays.
Flight Changes and delays – Overland Track Transport insurance covers all cancellations or missed services due to flight changes or delays. If Overland Track Transport insurance is not purchased with your tickets, our regular cancellation policy applies. Transport tickets can be transferred to the next available service (subject to availability) including our 6:30am or 11:30am service the following day free of charge.
If flying into Launceston the morning of catching our 11:30am service and require pick-up from the Launceston airport, please email us at admin@overlandtracktransport.com.au with your arrival time into Launceston.
Public Holiday surcharge of 10% applies to all tickets.
Child car seats available for 12month old and above children and will incur a hire fee of $25 per trip.
We look forward to having you on board – Sean and Andrew, owners of Overland Track Transport